2011 FINDS Survey
The Arc has recently released the results of the 2011 Family and Individual Needs for Disability Supports Survey.
Although there has been significant progress with regard to those with I/DD living their lives as they choose and being accepted as full community members, the results of this survey show there is still a long way to go.
Follow the link to read the report. Share it with your friends and family. And talk to your local representatives. Remember: Together we can make a difference!

Helpful Links
---
Look here for links to other resourceful sites and informational resources!
Americans With Disabilities Act-ADA Home Page
Association for Science in Autism Treatment
BSP Desk Reference: A Teacher and Behavior Support Teams's Guide to Developing and Evaluating Behavior Support Plans
Counseling and Mediation Center, Inc.
Cowley County Mental Health and Counseling Center
Disability Rights Center of Kansas
Kansas Disability Rights Center
The National Autism Center: Practitioner Education
The National Professional Development Center on Autism Spectrum Disorders


JOB OPENING!

You are kindly invited to the Community Event

KanCare: What it means to people who rely on Medicaid Supports and Services, their families, and caregivers.

April 19th, 2012 6pm to 8pm

Wichita Holiday Inn on Rock Road

549 South Rock Road, Wichita, Kansas

The Disability Rights Center of Kansas, in co-operation with the Kansas Advocates for Better Care will be holding a public forum on April 19th, 2012 from 6 to 8pm, at the Wichita Holiday Inn on Rock Road.

The purpose of this forum will be to provide an opportunity for an exchange of information from important leaders in the aging and disability community to consumers, families and caregivers of children and adults who have long-term care interests with regard to Medicaid.

As advocates for people to rely on Medicaid funded supports and services, we believe the KanCare plan has been crafted with a less than realistic implementation timeline that is occurring at the same time as a massive reorganization of the SRS and the Departments of Aging and Health and Environment. All of these actions have not had enough consumer or legislative input or oversight. We also believe these actions have been crafted without the consideration of cost effective and needed improvements to the Medicaid program.

DRC and KABC have serious concerns about the large funding reductions to program areas based on projected savings that have not been thoroughly discussed and proven. We have serious concerns that savings aren't being reinvested in services and support for seniors and Kansans with disabilities. We have serious concerns that there ARE NO BACK-UP PLANS to fund these services should those savings not occur as quickly as anticipated. Such lack of readiness has the very real potential to cause services to be compromised so seriously that elders and people with disabilities needing assistance will fall through the cracks.

Please join us for open discussion of these concerns and be ready to provide ideas for what you can do to improve Medicaid services for seniors and Kansans with disabilities.

Please feel free to contact Nick Wood, Advocate at the DRC, for more information.

Nick Wood, 785.273.9661, nickw@drckansas.org

IMPORTANT INFORMATION

Our Governor is set on moving forward with his plan to reorganize our state's Medicaid program. These changes can be harmful for those with developmental disabilities. Please click on the links below for more information.

Blog: Administration Didn't Listen

Editorial: Carve Out DD Services

KanCare: Reinventing Medicaid - Executive Summary

KanCare: Frequently Asked Questions

Letters to the Editor: Wichita Eagle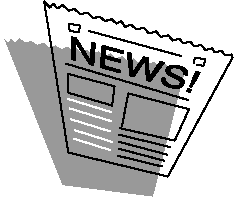 Click on a link below to read one of our Newsletters!